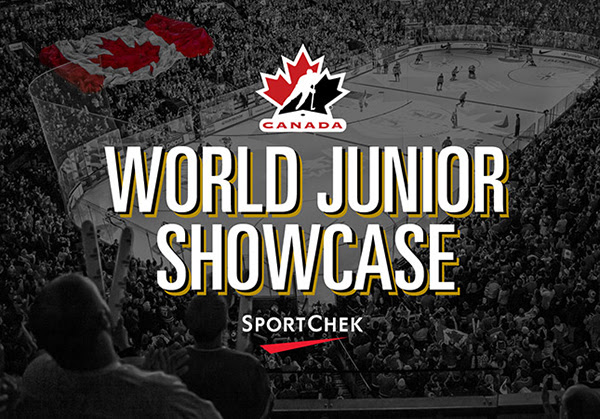 The Sport Chek World Junior Showcase is coming to Kamloops, B.C.!
From July 30 to Aug. 4, the best in junior hockey will be on the ice at the Sandman Centre in Kamloops for the Sport Chek World Junior Showcase - an 11-game event that also includes Finland, Sweden and the United States.

Early bird 11-game packages are only $99 (plus taxes and fees) and include five Team Canada games.

To purchase packages online, click HERE. You can also go to the Sandman Centre box office, or reserve by phone at 250-828-3339.

Thank you!!!!!